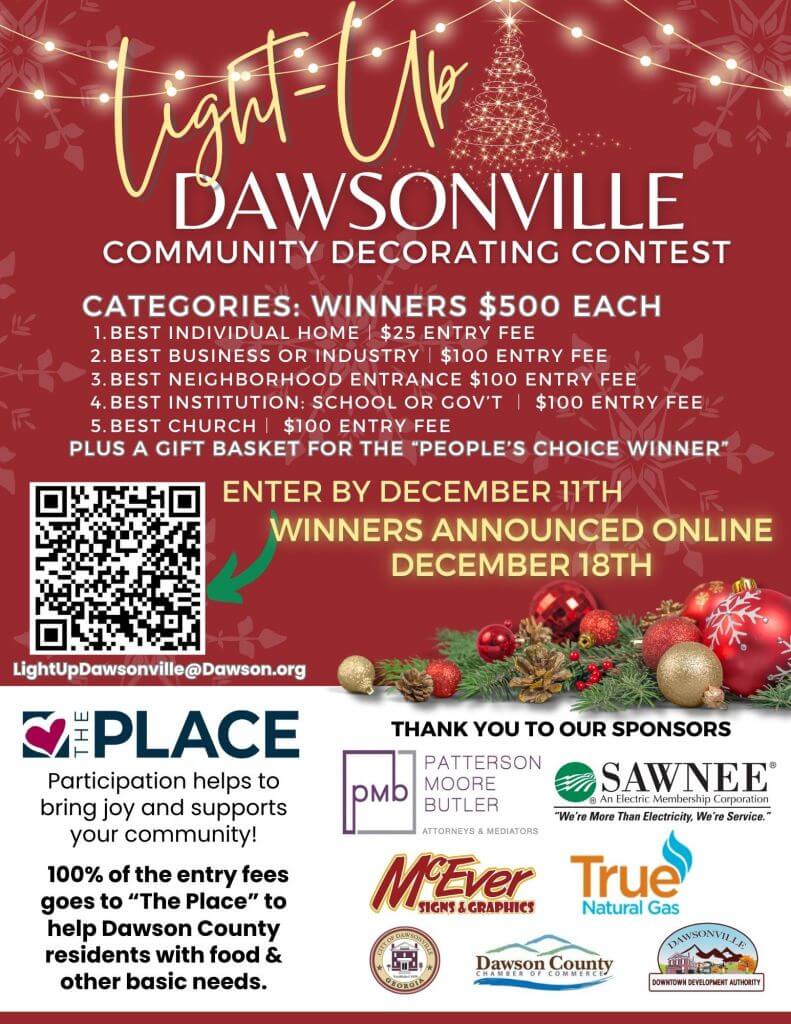 LIGHT-UP DAWSONVILLE
Community Decorating Contest
The 1st Annual Light-Up Dawsonville is a community decorating contest that helps to support The Place.
The Place serves our community with emergency financial assistance, clothing, food, educational opportunities, plus numerous support services. Through their many initiatives and services, they are changing lives in Dawson County.
This is an event that brings together the community and participation sparks joy in all involved.
100% of the Entry Fee Goes to The Place of Dawson County!
Register by December 11, 2023 
Click Below to Register:
Light-Up Dawsonville - Community Decorating Contest
Winners Announced Online on December 18, 2023
The Place of Dawson County will be judging the contest.
Winners will be contacted, and winner entries will be posted on social media.
For More Information/Questions: 
LightUpDawsonville@Dawson.org or (706)265-6278