Take your membership to the next level – sign up for your 2019 Sponsor Package Today!
Sponsorships gain increased visibility and support the Chamber.
Through your membership you gain access to information, resources, networking, advocacy, and relationships to build your business and your personal development.
Build on all of those benefits and support the Chamber by signing up for a Sponsor Package today!
Each sponsorship will include the items listed in the package and Sponsor recognition in all related event print, online and event marketing.
Contact the chamber at 706-265-6278 to secure your Sponsorship today!
The Chamber's benefits, programs and sponsorship packages are designed to help our members prosper.
Becoming involved in the Chamber opens a variety of doors that can be extremely beneficial to you and your business. These sponsorship packages offer a unique opportunity to increase your involvement with the Chamber at the level that best suits your business needs. We look forward to promoting your business while simultaneously supporting the Chamber's initiatives.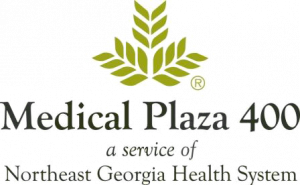 Northeast Georgia Health System (NGHS) is a not-for-profit community health system dedicated to improving the health and quality of life of the people of Northeast Georgia.
Through the services of a medical staff of more than 600 physicians, the residents of Northeast Georgia enjoy access to the state's finest and most comprehensive medical services.
Northside Hospital Forsyth. Northside Hospital Forsyth continues to expand and add services to meet the ever-growing healthcare needs of Forsyth County and its surrounding communities. The 304-bed hospital has more than 2,500 physicians and 3,000 employees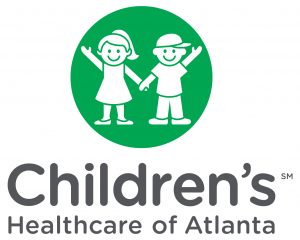 Children's Healthcare of Atlanta sometimes simply referred to as Children's, is a not for profit children's healthcare system, located in the Atlanta area. CHOA formed in 1998 when Egleston Children's Health Care System and Scottish Rite Medical Center came together becoming one of the largest pediatric systems in the United States. In 2006 CHOA assumed responsibility for the management of services at Hughes Spalding Children's Hospital growing the system to three hospitals.
Invest in your business!
Contact us for more information about becoming a sponsor:
Dawson County Chamber of Commerce
44 Commerce Drive
Post Office Box 299
Dawsonville, Georgia 30534
(706) 265-6278
Thank You to Our Sponsors
Platinum Sponsors
Children's Healthcare
Sawnee EMC
Silver Sponsors
AFLAC Sharon Hall • B B & T • Carla Boutin - State Farm Insurance • Diamond Glass Company • Etowah Water & Sewer Authority • Foothills Community Bank • Roger Slaton-State Farm Insurance • Townley Construction Company • United Community Bank, Inc. • University of North Georgia
Gold Sponsors
Associated Credit Union
Development Authority of Dawson County
Stewart, Melvin & Frost
Bronze Sponsors
 Keller Williams-The Welch Team • Mills Fuel Service • Sutter, McLennan & Gilbreath, Inc. • Teague & Chambless, LLLP